About Us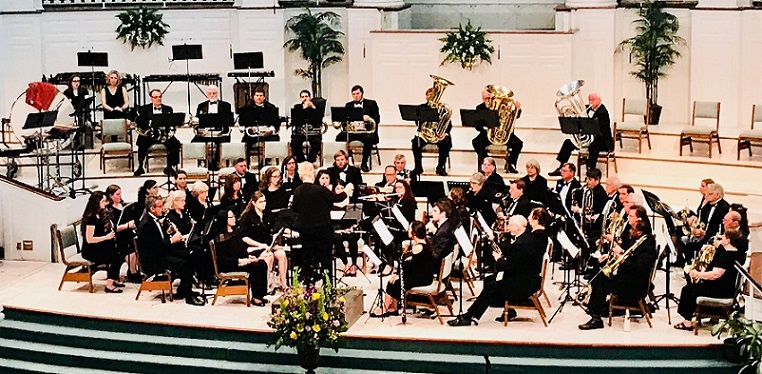 The Baton Rouge Concert Band was founded by Vernon Taranto, Sr., who was its lead conductor from its inception in 1976 until 2002. His successor is Mrs. Sheily Bell. This band is a "volunteer" community band that plays several free concerts each year. We are paid only by our love of music and welcome any support (both applause and financial) that you can give.
The Baton Rouge Concert Band (BRCB) is a non-profit community organization dedicated to the cultural enrichment and entertainment of the Greater Baton Rouge area. BRCB is currently under the direction of Sheily Bell, Conductor, and Daniel Modenbach, Assistant Conductor being composed of approximately sixty local musicians who volunteer their time and talents to bring enjoyable musical entertainment to the community. Our dedicated musicians are excellent artistic performers from all walks of life. We are music teachers, educators, doctors, lawyers, chemists, engineers, technicians, computer specialists, retired persons, college students, homemakers etc.
Formed in June of 1977 by Vernon Taranto, the band has been providing entertainment to the community and performing at civic functions ever since. Mr. Taranto retired in 2002 after 50 years of conducting, including 25 years with the BRCB.

Join
BRCB holds rehearsals every Tuesday evening at LSU School of Music or Dutchtown High School.
Please contact us on Facebook for more information on joining.